Web Design Jobs at
MediaLinkers
Are you one of us?
Do you have a passion for web designing or programming? We are always seeking people who are good at what they do.

We recognize and understand that great companies are about great people. We don't expect our business to stand still, and the same goes for our people. Our business depends on the efforts and growth of personable, ambitious people. You'll be shoulder to shoulder with some of the most talented web designers in the world and offered the opportunity to help set the standard that other companies want to follow in Pakistan.

So if you think you have what it takes to make a difference to Pakistan's top web design company and if you are looking for the opportunity to work within a dynamic environment we have.... apply now!.

Ready for the challenge of a lifetime?
Employee Reviews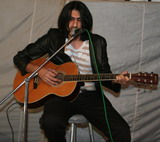 I am Mudassir (Mudi) and work as Information Design Specialist. All I enjoy whole day is playing guitar with my band and working here. There is a lot to be said to be working with Pakistan's No.1 Web Design Company and simply saying "Amazing experience" can't be enough.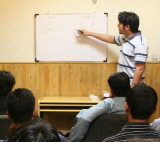 I am Nasir Wadood responsible for training and implementation of highest quality Information design. MediaLinkers is a family with most friendly and cooperative members I have ever experienced in my 8 years of job experience. Every day is a great experience here and a new challenge!!
What's it like to work at MediaLinkers?
Here are just some of the reasons we why you should be working with us:
A thriving company with a culture of performance
A unique corporate culture, generally not found in small or medium sized IT companies of Pakistan
Easy formula to success: Respect, Assist, Engage and Thank!
No forced and stressful overtime. We do our best to be flexible to help you find what works best for your situation
Paid leaves and Gazetted holidays per year.
An unmatchable job security in IT industry of Pakistan
We're always hungry to find new ways to grow as a web design company. And we know that one of the ingredients of our success is our people.
MediaLinkers is a great place to launch and continue your career.
---
Current openings in our Islamabad office.